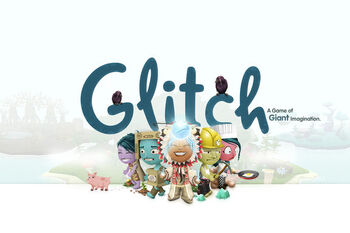 For a really long time...
Eleven "giants" walked around.
They thought of "funny" things...
Until their thinking came alive.
And that's what this "game" is...
You're inside their thoughts.
Go and make them bigger...
And we'll "play" for a long while.
(Lyrics from the original theme song.)
Pages in category "Glitch (Online Game)"
This category contains only the following page.
Ad blocker interference detected!
Wikia is a free-to-use site that makes money from advertising. We have a modified experience for viewers using ad blockers

Wikia is not accessible if you've made further modifications. Remove the custom ad blocker rule(s) and the page will load as expected.