I just turned 16 and I went to get a job in Kennywood with a few friends. There were 4 of us me, Tom, Jacob, and Joey. We had a lot of fun working there. I worked at the arcade with Jacob. I was the creepy pasta person so I would always joke that I saw something weird. One day the asteroid game wouldn't turn on. I thought that was weird because it would always work. That day, our manger wanted us to check and make sure the rides work. He knew Tom and Joey were our friends, so he made them do it. He let us ride any rides and play the games. We rodes all the rides but I bumped my head. We went in to the arcade and asteroids was working. Tom played but something happened.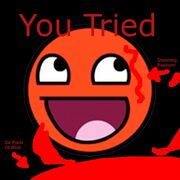 A hand grabbed his face and pulled him in. I closed my eyes and opened them. My friends were crowded around me, they said I passed out it was a dream. But asteroids was on. I played this time. It was whispering to me it said go in the back the forbidden door. I was shocked, my friends heard it too. I knew it was real. We went in the back and in the door there was a person it said caution. We called the boss and he said that he knew we would find it. He said we need to tell the cops, the boss would kill him if he would tell we did. Our boss owns Kennywood and idwild now and we got promoted.
Ad blocker interference detected!
Wikia is a free-to-use site that makes money from advertising. We have a modified experience for viewers using ad blockers

Wikia is not accessible if you've made further modifications. Remove the custom ad blocker rule(s) and the page will load as expected.