This is basically just a page asking for suggestions on a new Pasta.
Maybe I could do a video game Pasta? If so, off what game specifically? Or maybe a cartoon/Lost Episode Pasta? I just have the BIGGEST urge to write a Pasta, but I am having the BIGGEST lack of ideas right now...so if you guys could suggest something, ANYTHING to me, it'd be really nice and very much appreciated. I already have some ideas, so I'm trying to work on them at my home right now. Got an entire WIP Script saved on Microsoft Word on my laptop for a Pokemon pasta, but I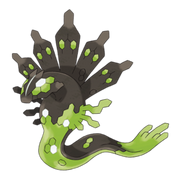 lost ideas for it. 
If you guys had ideas for something that ISN'T Pokemon though, like I said, anything, it would be appreciated. I'd give credit to you after the completion of my Pasta (ex: Thanks to ~Username Here~ for helping me with ideas).
Also, I may or may not eventually start reading Pastas on my Youtube channel, FMGaming462 , so if you have any suggestions for that, list 'em in the comments. I'll add them to a "To Read" list on my laptop if I do decide to start reading Pastas.
Sincerely,
Ad blocker interference detected!
Wikia is a free-to-use site that makes money from advertising. We have a modified experience for viewers using ad blockers

Wikia is not accessible if you've made further modifications. Remove the custom ad blocker rule(s) and the page will load as expected.