16/08/2013: currently working on some ideas for creepypastas. Probably going to do collabs soon, I want to make a minecraft creepypasta with some videos, because I have recording software for minecraft and pro architecture skills... I wanted to make it related to the nether or something. Currently, at the time being, we are thinking of ideas for a mothman related collab creepypasta there is currently a team of 4. I'm not aloud to reveal anything else soooo yeah!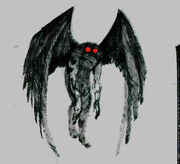 Ad blocker interference detected!
Wikia is a free-to-use site that makes money from advertising. We have a modified experience for viewers using ad blockers

Wikia is not accessible if you've made further modifications. Remove the custom ad blocker rule(s) and the page will load as expected.